PSDF AND PMIC TO PROMOTE MICROFINANCE AWARENESS AMONG PSDF TRAINEES AND ASSIST THEM IN SEEKING MICROFINANCE OPPORTUNITIES FROM DIFFERENT SOURCES.
Lahore, Pakistan –PMIC, a national-level apex institution for microfinance providers in the Pakistan, has signed a Memorandum of Understanding (MoU) with PSDF with the aim to work together towards provision of skills and business development trainings for microfinance beneficiaries. PSDF is the largest skills development fund in Pakistan. The agreement was signed between Mr. Yasir Ashfaq, Chief Executive Officer, PMIC and Mr. Jawad Khan, Chief Executive Officer, PSDF in Lahore. The main objective of this agreement is to promote the microfinance awareness among the PSDF trainees and assist them in seeking the microfinance opportunities from different sources.
The two parties joined hands to provide Punjab's youth a chance to grow their businesses by giving them the option to obtain customized microfinance products and services. Provision of such products will grant them access to affordable financial services to help finance sustainable income generating activities resulting in financial stability.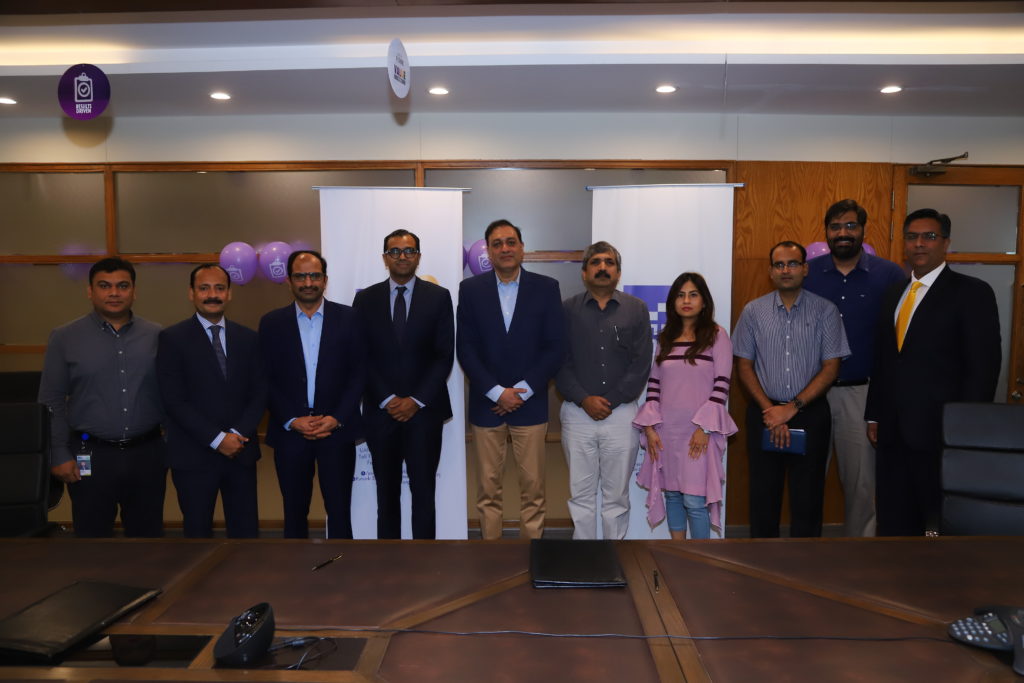 Mr. Yasir Ashfaq, CEO, PMIC said, "International learnings indicate that blending capacity building and microfinance results in increased socio-economic progress of individuals. Moreover, focus on women and youth is also evidenced to result in better progress of households towards sustainable livelihoods. The alliance between PMIC and PSDF will complement our respective roles and will provide us the opportunity to work together to benefit thousands of individuals across Punjab."
Mr. Jawad Khan, CEO, PSDF said, "In the current economic environment, PSDF will heavily focus on creating self-employment opportunities for its graduates. The partnership with PMIC, offering customized microfinance products and services for PSDF graduates, will allow these graduates to explore business setting and growth opportunities that will not just provide them with financial independence, but also allow them to grow their businesses and hire more skilled workers."
About PSDF – A Success Story of Public-Private Partnerships:
Punjab Skills Development Fund (PSDF) is the largest skills development fund in Pakistan. PSDF was established in 2010 as a not-for-profit company set up under the Companies Ordinance 1984 by the Government of Punjab (GoPb) in collaboration with UK's Department for International Development (DFID). PSDF also exclusively manages the skills training funding of the World Bank.
PSDF's purpose is to shape the future and well-being of our poor and vulnerable youth by giving them access to skills training of the highest standard so they can find sustainable employment and income-generating opportunities in Pakistan and beyond.
PSDF started its operations in the 4 poorest districts of Punjab. Since 2016, The geographical remit has expanded to the entire 36 districts of Punjab. PSDF has trained almost 300,000 underprivileged youth across Punjab, which includes 180,000+ male and 110,000+ female graduates. These graduates have been trained in approximately 250 demand-driven and market relevant trades across 10 sectors.
PSDF has played a leadership role in creating a skills training market with 90% training partners in the private sector. With 400 training partners that deliver training on behalf of PSDF, out of which over 150 are businesses across the 10 sectors. PSDF has adopted an output-based funding mechanism where it funds contract-to-completion outputs as well as completion-to-income generation outcomes.
PSDF – Media Enquiries
Communications Team:
Punjab Skills Development Fund (PSDF),
Contact: +92-42-35752408-10
E-mail: communications@psdf.org.pk

Follow PSDF on Social Media
Website: www.psdf.org.pk
LinkedIn: Punjab Skills Development Fund (PSDF)
Facebook:/punjabskillsdevelopmentfund
Twitter: @PSDF_official
YouTube: /punjabskillsdevelopmentfund
About PMIC:
Pakistan Microfinance Investment Company Limited (PMIC) is registered as an Investment Finance Company under NBFCs regulations with Securities and Exchange Commission of Pakistan (SECP). It is setup jointly by, Pakistan Poverty Alleviation Fund (PPAF), Department for International Development (DFID) through Karandaaz Pakistan and the German Development Bank (KFW). PMIC currently has a loan portfolio of more than PKR 20 billion in 65 districts of the country, which comprises of 86% women borrowers and 55% of the portfolio is deployed in the rural areas. The purpose of the Organization is to improve financial inclusion, employment and wellbeing of the poor by providing wholesale financing to the microfinance service providers in the country.