PSDF comes up with unique ways to fill the skills gap in Pakistan by providing the youth with top notch opportunities to make a place for themselves in the economic sphere. Unfortunately, the many potential job opportunities for the youth are left unexplored/untapped. Most of the Pakistanis who move to the GC region often end up doing jobs of a conventional nature such as that of a taxi Driver.
PSDF was able to identify a niche-i.e the plethora of opportunities which were available in the hospitality sector in the same region. For this purpose, PSDF partnered with three international partners to further the aspiration of creating employment for the skilled youth of Punjab, in the GCC region.
Benefits of Partnering with PSDF
.
Training Cost savings and Recruitment Cost saving up to 50%
Access to a pool of workforce trained according to the Employers' requirements
Third-party quality assurance of trainings is PSDF responsibility

PSDF has also partnered with Rotana to provide a pathway to the youth of Punjab to further their career aspirations in the Gulf. To shortlist students for Rotana, 2,000+ resumes were screened by PSDF and more than 1000+ candidates were then selected for the next round. 800 candidates underwent In-person assessments conducted by PSDF 170 candidates were assessed by the Rotana team across two assessment centers in Lahore and Islamabad.
PSDF hired 'Hashoo Foundation' for the delivering the training programs. Two training programs were developed by the Hashoo Foundation:
This was a 3 months housekeeping training program. First two months were kept for classroom training & practical training whereas the third month was for on-the-job training conducted at PC Hotel, Lahore. Upon completion of the program, all students were successful in securing a job offer.
ii) Waiters and Commis III
Both trades had a 6-month training program with City Guilds certification with 5 months of classroom and practical training. One month of on-the-job training was held at PC Hotel, Lahore. All Commis & Waiter graduates were successful in securing a job offer at various Rotana properties.

Dubai's leading entertainment resort Atlantis, The Palm has signed a memorandum of understanding (MoU) with Punjab Skills Development Fund (PSDF) with the aim of hiring and training staff from Punjab, Pakistan. The two parties are committed to creating a prosperous partnership to give workers from Punjab the chance to grow their careers within one of Gulf's most iconic resorts. PSDF will train the workforce across leading hospitality segments, while Atlantis will employ them in various roles across the resort. The move will create a range of exciting job opportunities for workers from Punjab while Atlantis will benefit from a workforce of talented and dedicated staff.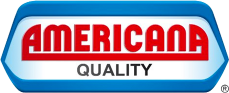 Building upon the success achieved with KFC-Pakistan in the hospitality sector, PSDF is very proud to partner with Americana Group, a conglomerate of restaurants throughout the Middle East. This partnership aims to provide the beneficiaries of Punjab access to jobs in United Arab Emirates, Kingdom of Saudi Arabia, and Oman. A total of 185 candidates successfully completed their training program at KFC-Pakistan for the jobs of 'Crew Members', with 56 trainees already employed overseas, but due to the COVID-19 pandemic, further placements were put on a hold. However, now the process has been restarted and 76 trainees awaiting visas will be placed in batches of varying sizes.