Training Service Providers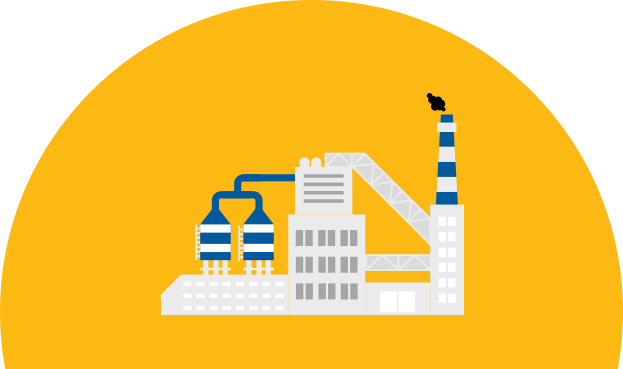 Industrial Training Programs
.
PSDF has developed the Industry Training Programs to attract businesses across all sectors, to train the youth according to their skill needs. In these programs, businesses have the flexibility to design the training coursework and teaching materials, select trainers to teach the course and conduct the course at their own facility or in partnership with other training providers. When the youth is trained by businesses within the industry, their prospects of finding sustainable employment increases significantly.
List of Industrial Training Partners
.
A Rahim Foods
Abbasid Agri Farms
Abdullah Auto Workshop
Abdullah Embroidery
Abdullah Marriage Hall
Abidees Engineering (Pvt) Limited
Advanced Tools & Techniques
Agro Inn Frertilizer Corporation
Ahmed Fine Weaving Ltd
Ajmair Foods
Akmal Enterprises
Ala Sports
Ali Star Farm Services (Private) Limited
Allawaisaya Textile & Finishing Mills Ltd
Allawasaya Spinning Mills (Private) Limited
Alpha Knitting Pvt Ltd
American Automobile Services
Amicus Enterprises
Arc Engineering Services
Arham Rice Mills
Arian Sports (Pvt) Ltd
Ariana (Private) Limited
Asal Shanwari
Asli Punjab Industries Pvt Ltd
Aux Corporation
Aventek Pharmaceutical Pvt Ltd
Awan Sports Industries (Pvt) Ltd.
Aydin Construction Pvt Ltd
Azam Pottery Works
Azgard Nine Limited
Beacon Impex (Pvt) Ltd
Beacon Impex (Pvt) Ltd.
Bell N Tell
Blue Horizon (Pvt) Limited
Blund Dyestuffs (Private) Limited
Bola Gema – Pakistan
Burraq Mobiles
Castpro Engineering
Cats Bpo (Private) Limited
Challenge Apparels Limited
Chaudhary & Sons Food Company
Cheezmall (Private) Limited
Chenone Stores Limited
Chohan Beauty Link
Cimpax Instruments
Cluster Enterprises (Private) Limited
Cobija Industries
Colony Textile Mills Ltd
Combined Fabrics Ltd
Comet Sports
Convergence Resources Pvt Ltd
Country Developers Pvt Ltd
Creative Apparels (Pvt) Ltd.
Crescent Star Foods Pvt Ltd
Crispy Motowear
Daewoo Pakistan Express Bus Service
Dawlance Authorized Workshops
Dental Devices
Devspot Private Limited
Digital Dreams
Don Valley Pharmaceutical Pvt Ltd
Gugu Industries
Elan Facon Pvt Limited
Empower Pakistan (Pvt) Ltd.
End Technologies Private Limited
Exceleron Communication (Pvt) Ltd.
Expo Lahore Pvt Ltd
Extreme Commerce
S. Candino Industries
Face N Care
Fan Development Institute
Fashion And Trends (Private) Limited
Fast Engineering Solutions (Private) Limited
Fircos Shoes Pvt Ltd
Firhaj Footwear Pvt Ltd
Footlib (Pvt) Ltd.
Fort Industries
Forward Gear Pvt Ltd
Forward Sports Pvt Ltd.
Fulcrum
Furniture Pakistan
Gfc Fan Pvt Ltd
Gharpar Technologies
Go 4 Repair
Gold Panel International
Golden Poly-Tech Pvt Ltd
Gourmet Foods
Grace Event Complex
Gray Mackenzie Resturant International Limited – Kfc
Green Revolution (Pvt) Ltd.
Gujranwala Chamber Of Commerce & Industry
Nizam Din & Sons (Private) Limited
Hair Club
Hansa Leather Garments (Pvt) Ltd.
Harmony Catering & Event Services (Private) Limited.
Hasnain Tanweer Associates
Hasnain Tanweer Associates (Pvt) Limited
Hassan Brothers (Pvt) Limited
Hayeesons Corporation
Hbr Textile Industries
Hers Beauty Parlour
Hnr Company (Pvt) Ltd.
Hospimed Mfg
Hrs Global
T Resource Center
Image Garments (Pvt) Ltd
Innovative Biscuits (Pvt) Limited
Intermarket Knit Limited
International Fashion Academy Pakistan (Pvt) Ltd
Interwood Mobel (Pvt) Ltd
Inventors Engineering Concern
Jigsaw Engineering Technologies
Jms Technical Training Institute Pvt.Ltd
Jms Tradewell International (Pvt) Limited
Jugnu Beauty Saloon
B.S World
Kabir Enterprises
Khadi Crafts Development Company Pvt Ltd
Klash (Pvt) Ltd.
Kohinoor Textile Mills Limited
Kumail Hr Services (Pvt) Ltd.
Lahore Driving School
Laudable International
Lcc Pakistan Private Limited
Leather Field (Private) Limited
Libermann International
Loft Commercials Limited
K. Sons (Private) Limited
M/S Cheezious
M/S Make Face By Sidra Beauty Parlour & Training Center
M/S Sigma Enterprises
Maheen Textile Mills (Pvt) Ltd
Manawar Industries
Maqbool Alam & Co Private Limited
Maqbool Textile Mills Limited
Master Textiles Mills Limited
Mazhar Engineering Works
Md Global Business
Mds Foods
Medicone Enterprises
Mega It Solutions
Metro Habib Cash And Carry Pvt Ltd
Mhay Industries
Mir Yousaf Leatherware (Pvt) Limited
Multan Spinning Mills
Musterhaft (Pvt) Ltd.
Nadia International (Private) Limited
Nakhlah Wear
Nawaz Surgical Co.
New Classic Garments
Nimra Textiles (Private) Limited
Nishat Mills Limited
Nizam Sons Pvt Ltd
Noha Group
Ole Lahore (Pvt) Ltd. (Ole Fine Dining Restaurant)
Omecta International (Private) Limited
Orient Group Of Companies
Pak Cutlery Consortium
Pak Martin International
Pakistan Cargo Services (Pvt) Ltd.
Pakistan Cutlery & Stainless Utensils Manufacturers & Exporters Association
Pakistan Electric Fan Manufacturers Association
Pakistan Fire Fighting Company-Paffco
Pakistan Gloves Manufacturers And Exporters Association
Pakistan Institute Of Fashion & Design (Pifd)
Pakistan Readymade Garments Manufacturers And Exporters Association (Prgmea)
Pakistan Sports Goods Manufacturers And Exporters Association
Pearl De Gulf (Pvt) Ltd
Pearlcomm Mobiles Plus Private Limited
Penna Overseas Corporation
Phalia International (Pvt) Limited
Physiomed Pvt Ltd
Plascoat System
Professional It Management Service Pvt Ltd
Pronto Promo (Private) Limited
Punjab Textile Industries
Rafiq Engineering Industries (Pvt) Limited
Rainbow Industries Pvt Ltd
Rajput Enterprises International
Rantex Pvt Ltd
Rapid Construction Pvt Ltd
Ravi Automobile Private Limited
Relacom Services(Pvt) Limited
Rifsons Food (Pvt) Limited
Risan Engineering
Rustam Towel Pvt Ltd
Saarc Business Assocication For Home Based Workers (Sabah) (Gurantee) Ltd
Sabir Group
Samad Rubber Works (Pvt) Limited (Apparel Division)
Samhan Technologies (Private) Limited
Sarena Textile Industries (Private) Limited
Sargodha Jute Mills Limited
Sargodha Mandarin
Savour Foods
Semitation Engineering Pvt. Ltd.
Service Industries Limited (Sil)
Shahraj Fabric Private Limited
Shakarganj Limited
Shaqurri Training Facilities & Services (Private). Limited (Shaqurri International)
She 9 Collections
Silver Star Enterprises (Pvt.) Ltd
Sinntech Medical(Pvt) Ltd
Sizzle Group
Sky Mate Travel And Holidays Pvt Ltd.
Small And Medium Enterprises Development Authority
Softwood Private Limited
Sohail Kashif & Co
Southern Punjab Embroidery Industries Pvt Ltd
Span Bpo Pvt Ltd
Splendor Solutions
Sports Industries Development Centre(Sidc)
Srg Agricultuar & Livestock Farming (Pvt) Limited
Starlet Innovations (Pvt) Ltd
Stepnex Service (Private) Limited
Subhan Engineering
Super Asia Mds Limited
Surgicon (Pvt.) Ltd
Taiga Apparel (Private) Limited
Talon Sports Pvt. Ltd.
Tareen Traders
Tariq Pipes Industries Private Limited
Tdfc (Technology Development & Fabrication Company) (Private) Limited
Tevta-Wood Working Services Centre
Tex Pak Pvt Ltd.
Thal Industries Corporation
Thermosole Industries Private Limited
Toyota City Motors Private Limited
Toyota Multan Motors (Pvt) Limited
Tusdec
United Industries Limited
United Sol Pvt Ltd
Us Apparel
Us Denim Mills
Vision Technologies
Volka Foods International
Warriach Builders
Xinhua Enterprises
Zeki Experts Solutions Smc-Private Limited
Zulfikar Brothers
 
PSDF funds the training, uniforms and bags cost for the trainees and pays them a monthly stipend as an incentive to complete training.
Should be registered as a business.
Dedicated classroom and instructor.
Employment commitment by the business.
If you are an organization and fulfill the below requirements then come and work with PSDF:
*NTN/FTN, proof of financial health, proof of legal status and guarantee of employment