Training Service Providers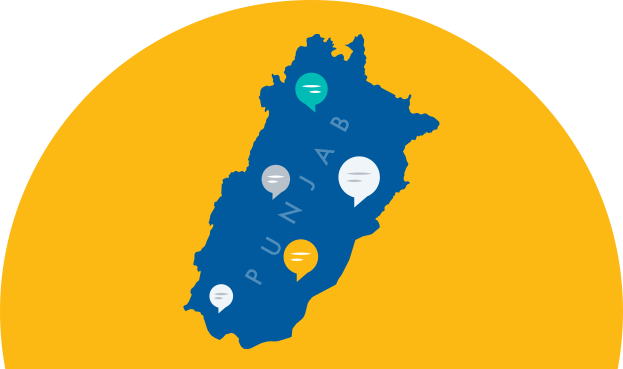 Community Based Programs
.
PSDF has developed various community-based programs to provide access to high quality skills training for the youth in semi-urban and rural communities. Women training is a large component of community-based programs at PSDF. These programs operate on 'work from home' model and trainings help generate commercial opportunities and incomes.
Community Training Partners
Working with Training Providers
Enrolment to Completion Ratio
Enrolment to Completion Ratio
List of Community Based Programs
.
Aas Foundation
Agrihealth Association
Aik Hunar Aik Nagar (Ahan)
Al Fateh Development Foundation
Al-Kousar Welfare Organization
Baidarie
Brac Pakistan
Bunyad Literacy Community Council
Cabi Central And West Asia
Care Foundation
College Of Tourism & Hotel Management
Comsats Institute Of Information Technology
Department Of Continuing Education, University Of Agriculture, Faisalabad
Engro Foods Limited
Farmers Development Organization
Hashoo Foundation
Hassan Brothers (Pvt) Ltd
Human Empowerment Foundation
Human Resource Development Society
Hybrid Technics Pvt. Ltd
Idara-E-Taleem-O-Aagahi (Ita)
Indus Heritage Trust (Iht)
Initiative For Change (Ifc)
Institute Of Rural Management
Iub, Department Of Forestry, Range And Wildlife Management
Iub, University College Of Agriculture & Environmental Sciences
Jobs International (Pvt) Ltd.
Jullunder Private Limited
Kaarvan Crafts Foundation
Kaarvan Kraft Foundation
Kashf Foundation
Lodhran Pilot Project
Lodhran Pilot Project (Lpp)
Metro Cash & Carry International Holding Bv
National Rural Development Program
National Rural Support Programme
Nrsp
Paidar Development Organisation
Paidar Development Organization
Public Welfare Organization
Punjab Vocational Training Council
Roshni Development Organization (Rdo)
Rural Community Development Society (Rcds)
Sachet-Pakistan
Sangtani Woman Rural Development Organization (Swrdo)
Sangtani Woman Rural Development Organization (Swrdo)
Shining Star Welfare Society
Solve Agri Pakistan (Pvt.) Limited
Spei Institute For Fashion & Professional Edification (Southern Punjab Embroidery Industry)
Star Farm Pakistan Limited
Technology Upgradation And Skill Development Company
Thaap
The Services Group
Training Pakistan (Pvt) Ltd
University College Of Agriculture Faisalabad
University Of Veterinary And Animal Sciences, Lahore
Upstandards
Wecan (Private) Limited
World Wide Fund (Wwf)
 
PSDF funds the training for the trainees and pays them a monthly stipend as an incentive to complete training.
Strong linkages within communities.
Demonstrated experience of results-based work.
Market linkages and relationships with micro-finance organizations.
If you are an organization and fulfill the below requirements then come and work with PSDF:
*NTN/FTN, proof of financial health, proof of legal status and guarantee of employment